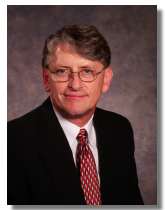 Randall L. Lambert, ESQ.
Graduated from Ohio University with a Bachelor's Degree in Business Administration. Lambert is a graduate of Capital Law School in Columbus, Ohio, and concentrates his practice of law in Personal Injury, Business Law, Adoption, Divorce and Real Estate.

Michael A. Davenport
Mike Davenport has been defending the legal rights for people who are suffering as a practicing attorney since 1995. While most attorneys practice in only one state, Mike is licensed in Ohio, Kentucky, and West Virginia. Before becoming an attorney, Mike spent 14 years working as an insurance adjuster and paralegal. He has been a member of the West Virginia Bar Association's Board of Governors and the Chairman of the West Virginia Bar Association's Young Lawyers Section. He created and implemented a new lawyer orientation program which is now mandatory for all lawyers admitted to practice in the State of West Virginia. Mike routinely takes cases before the West Virginia Supreme Court of Appeals and has tried cases before the Ohio and Kentucky Supreme Courts, as well as local state courts and federal district courts in Ohio, Kentucky, West Virginia, and Tennessee.
"My father, grandfather, and several uncles were coal miners. Their occupation ruined their health and caused my dad's early death. Through them, I became the first man in our family who didn't have to trade his health for a paycheck. I honor their sacrifices by helping working men and women get the representation and compensation they deserve but are too often denied."